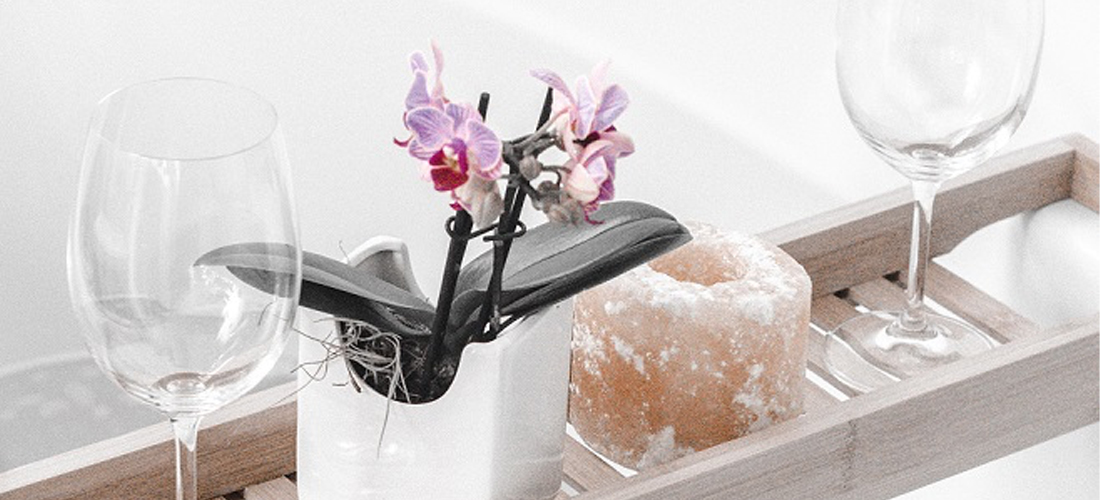 You can't beat a good bit of pampering to help you relax and escape the stresses of the day. And since lockdown, taking care of our physical and mental health in a world full of uncertainty has become more important than ever.
Of course, before the pandemic, this may have involved indulging yourself with a trip to your favourite spa, but that's not the only way to give yourself a spa treatment. In today's post, we'll be sharing some interior design tips on how to create an at-home spa in your bathroom without having to spend a fortune - leaving you with a bathroom that's primed for relaxation every day of the week!
1. Clear the decks
From toiletries and cleaning products to bath towels and loo rolls, if your bathroom is packed with visual clutter, you need to remedy this in order to create a 'zen' space. Naturally, many of these items are bathroom essentials, but a good clear out and some savvy storage will work wonders to minimise the clutter on display.
One idea is to invest in a tall shelving unit or cupboard that offers the ideal place for keeping all your bathroom must-haves organised. Better yet, it won't eat into too much floor space - just like those you see in spas. Adding some funky open baskets, mason jars and boxes to the shelves will also ensure everything stays looking neat and tidy, too.
Elsewhere, make use of wall space or awkward corners by installing floating shelves to store smaller items. Hooks can also be a nifty trick to have up your sleeve, whether you use them for towels or additional baskets and hanging organisers. Finding stylish ways to organise your bathroom is sure to make it feel like a more calming space.
2. Go neutral with your decor
When we think of spas or beauty salons, more often than not it conjures up images of neutral, serene decor schemes that evoke a sense of tranquillity. And thankfully, this is a look that can easily be replicated in your own home (without a full-scale and costly renovation).
The obvious and simple way to do this is to refresh the entire space with a new paint job. Your choice of colour will likely be dictated by your existing theme, but we love the idea of pale apple green or cool blue to give your space a fresh and calm ambience. Alternatively, a crisp white or cream can have a similar effect.
Another relatively cheap option is to give your bath or sink a new splashback with some stylish bathroom tiles. Whether it's pretty encaustic tiles that transport you into a Mediterranean paradise or some sleek and chic white gloss metro tiles, the possibilities are endless and can be tailored to suit your budget.
To complete your decor, don't forget about accessories. If you want an all-natural vibe, incorporating organic materials and earthy tones using distressed wood, wicker and terracotta could be the way to go. Alternatively, if you want to go down the luxury route, adding gold and brass accents such as gilded mirrors and bathroom accessories will inject a sense of opulence.
3. Upgrade your linen
Carrying on with the accessories theme, let's not forget about the importance of your bath linen. A trip to the spa inevitably involves wrapping yourself in soft, sumptuous towels and robes, so this definitely needs to be a priority for creating your very own home spa.
Whether you want to go full-on wellness retreat with crisp white linen or you'd rather inject some colour into the proceedings, swapping out old threadbare towels for new ones is a quick and simple way to give your bathroom the spa treatment.
You can even take it one step further and invest in some new floor rugs or mats to add some texture and warmth to space, making sure it feels soft underfoot when you step out of the bath or shower.
4. Add some greenery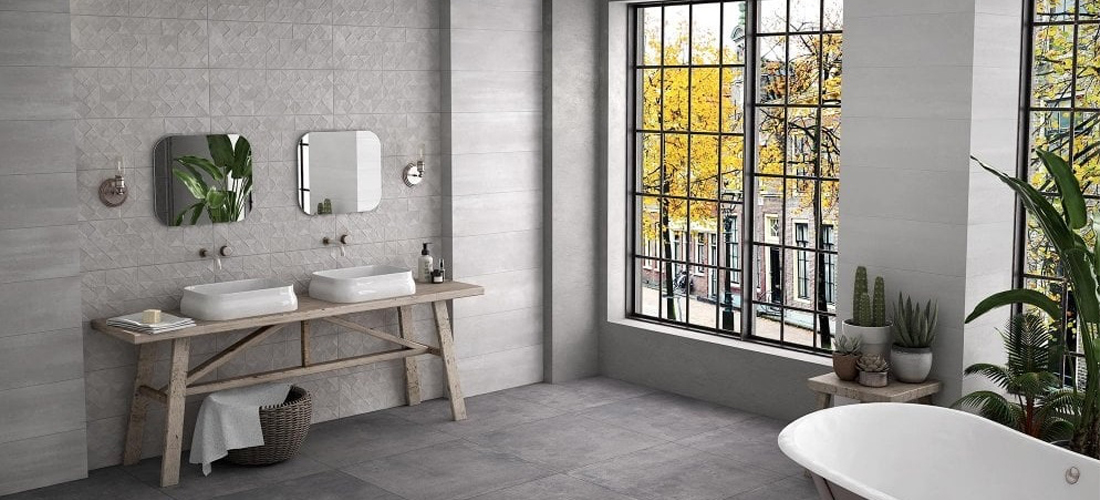 Adding plants to your spa-style bathroom comes with a host of benefits. For one, their vibrant fauna can help bring the space to life and add colour - but that's not all.
The beauty of using plants is that you can also benefit from their built-in air purifying properties, helping to keep your bathroom smelling fresh without the need for artificial scents. Plants can also help control damp and humidity in your bathroom as they work to absorb moisture in the air and pump out clean, dry air instead. Of course, they won't solve any major damp issues, but in small, poorly ventilated rooms they will go some way towards improving the air quality.
Finally, if you needed any more proof that plants are an essential part of creating an at-home spa, they're also thought to help relieve stress and anxiety. Providing a closer connection to nature and a sense of vitality, they're the perfect ingredient to deliver a tranquil space.
We all deserve to have a safe space to unwind after a long day, and with the right interior design choices outlined above, you can be well on your way to transforming your ordinary bathroom into a spa haven to enjoy every day.
Author bio:
Suhayl Laher works at Tiles Direct, one of the UK's largest independent tile distributors and retailers - bringing design inspiration to homeowners, architects and developers.