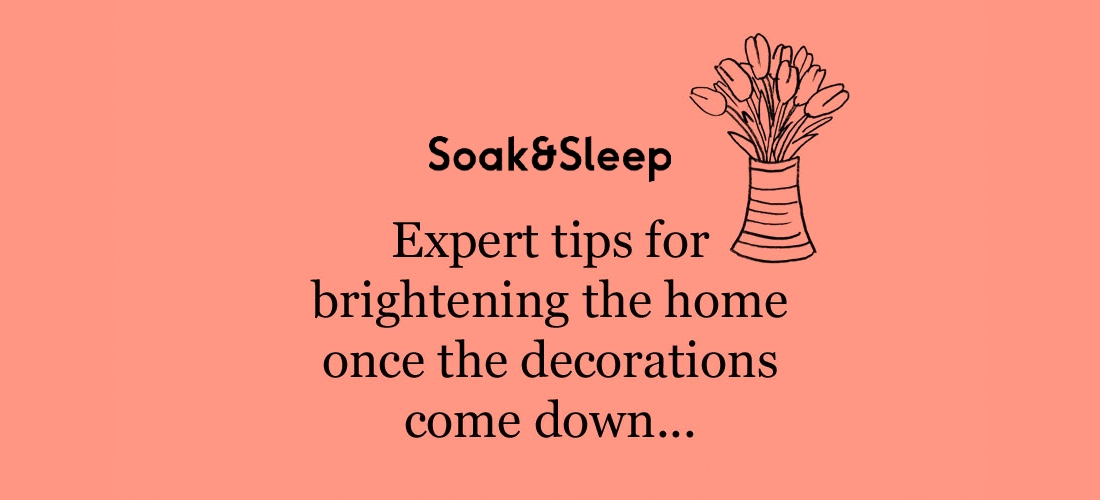 So here we are, January 2022. The 12th day of Christmas has passed, and traditionally the day when decorations should come down, marking the end of the festive period (gulp...is it no longer acceptable to eat our weight in chocolate?) and the beginning of a fresh new year.
After several weeks of fairy lights illuminating every corner of the home, pretty tinsel and treasured knick-knacks creating a warm and cosy feel, the home can feel a little bare once all of the decorations are safely packed up and hidden in the loft for another year. So what do you do once the sparkle comes down, and the turkey is well and truly finished?
With a new year comes new beginnings - so why not extend this to your home, too. Forget waiting until Spring for an annual freshen-up - we've asked a few of our favourite industry insiders for their expert tips on brightening the home for January. From editors to bloggers, interior designers to stylists, check out the full list of helpful hints and tips below and make the most of the mayhem for creating a bright and fresh home for the year to come.
Here's what they had to say…
David White & Mark Russell - Forward Features Bloggers
"When the decorations come down it can feel quite bare. When packing away and boxing up the decs, put the tree lights to one side. Fairy lights can be an all year round addition to the home and can be used in a variety of exciting ways. Bunching within a glass globe or decorative bowl is a great way to create an alternative focal point in the room, filling a space where the festive decorations have been. However, we'd recommend entwining around a bed frame for a more soothing way to sleep away the January blues."
Alison Davidson - Interiors Stylist and Writer
"The house feels so drab when the decs come down, so how about creating a wall of art? Choose 6 or 8 of the same frames and fill them with colourful prints or photographs then arrange in a block on the wall. It will add colour and be a great talking point."
Jo Bailey - Freelance stylist
"Fairy lights don't have to be in the home just for Christmas. Why not wrap them around your frames to make your walls a focal point or perhaps fill a large bell jar or bowl with lights to brighten up your January!"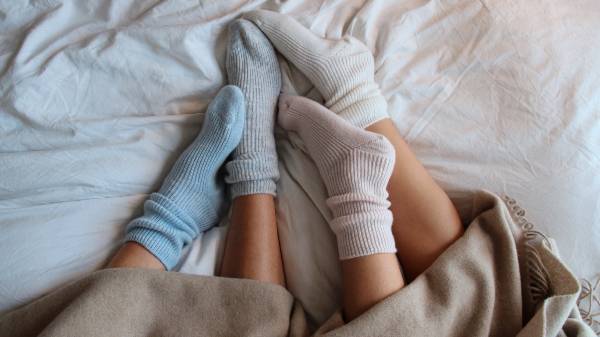 Ruth Garner - Interiors Blogger of Gathered Cheer
"Once all the decorations are down it's the perfect chance to have a good clean and a decor refresh. While dusting and hoovering isn't the most fun task, it will clear the decks for the new year and bring a lovely sense of calm to your home. At the same time consider moving ornaments, photos and other home accessories around too - this will make things feel fresh for the new year."
Ciara Elliot - Editorial Director of House and Homes Magazine
"Now that all of the colour and flashiness is gone (boo!), it's time to make your home a calm winter haven for January and February. Banish the tack, have a big spring clean and then cosy up with candlelight, roaring fires, good books and your favourite music. Also lots of task lighting are good - think cosy reading corners, over pictures and in the hallway. Enjoy!"
Kiran Singh - Editor of My Unique Home and Interior Design Expert
"The last days of winter tend to have an emotional resemblance to the layers of dust peeking out from behind your furniture. While the mood of winter calls for quiet colours like calming browns and cool blues, spring screams for colour! Bright pastels and lively shades of red and orange bring life to a dormant room, so before yard work comes calling, it's time to get down to business and brighten up your rooms in the spirit of spring. Softer colours and fresh flowers can help bring the warm weather and soothing scents of spring into your home."