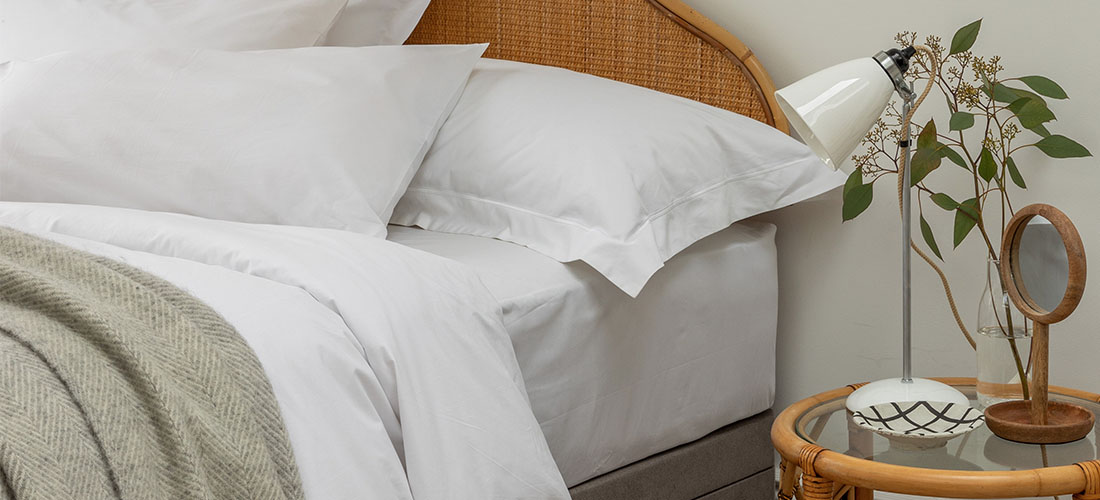 During the warmer months, and when the mercury starts to rise, hot restless nights can become a thing of the norm, with many conversations starting with "wow was it hot last night..!". Here at Soak&Sleep, we have a variety of Sleep Solutions that have been designed to help our customers get the best nights rest possible.
The possibilities are endless when it comes to creating your Sleep Wardrobe for the warmer months, natural fibres, lighter togs, and soft materials are ideal, but what happens when you need to create a nice cooling bedroom environment with what you already have available in your linen closet?
Coverings such as duvet covers and flat sheets are a great quick win to achieving a cooler night's sleep, so what's the best way to use a duvet cover as an alternative for a blanket?

1. Choose a duvet cover fabric that's right for you
Bedding like blankets, comes in a variety of styles and fabrics. Having something on your skin needs to be just right for you. If you're a hot sleeper, always look for natural materials like Egyptian cotton, Hemp or French linen, as these fibres help to regulate your temperature whilst you sleep.
2. Get a duvet cover that big enough for you (or more!)
Similar to a blanket, you'll need a covering that big enough to cover your body (and whoever else may be in your bed), with some room to allow for movement. As you roll over during the night, it's best to find a covering that has more fabric so that you'll still be covered half way through the night.
When shopping for a duvet, we'd always recommend going up a size to the size of your mattress. For example, if you've got a double bed, go up to a king size duvet - especially if you're sharing a bed.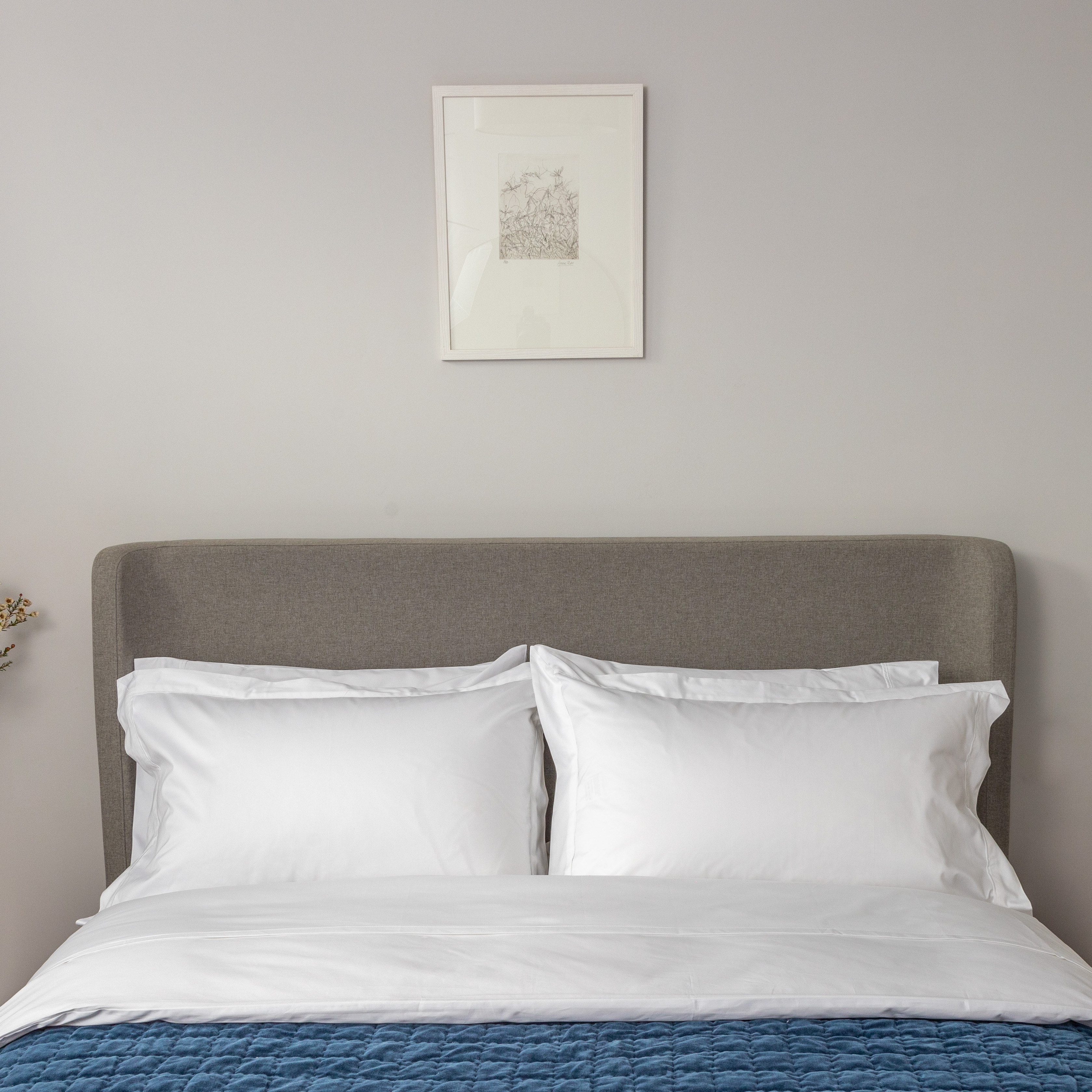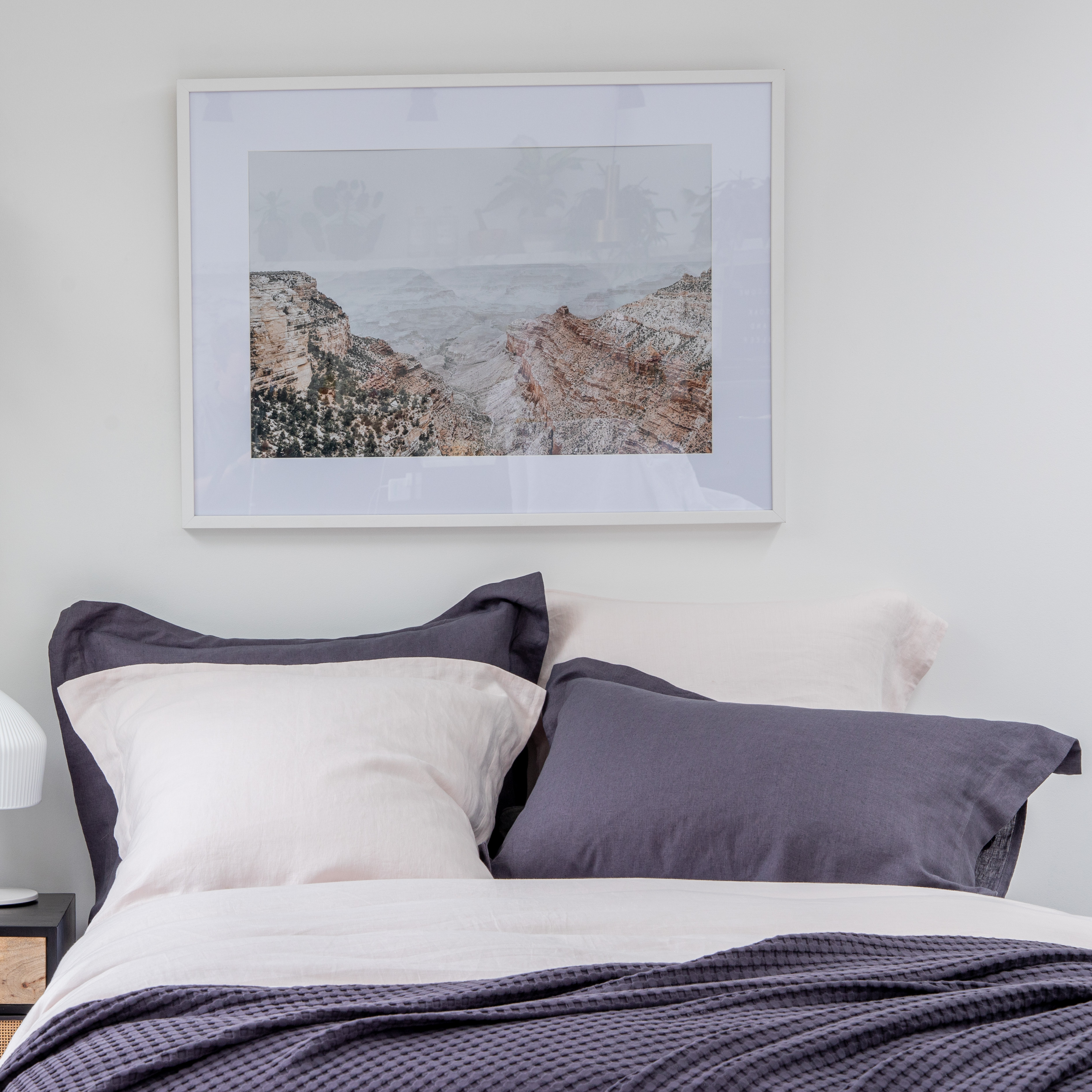 3. Choose a colour or design that suits you
Although the colour and design of your make-shift blanket isn't the be all and end all, it's something that you'll need to like and love to be draped over you, so why not choose something that suits your personality.
So there you have it, who knew that there were so many versatile ways that duvet covers can be used to keep you cool during the summer months. Once you've found the right cover for you, make sure it's kept in tip-top condition and care for it using our tips to look after your duvet cover.
To find the perfect duvet cover for you, shop our stocked range of different fabrics, sizes and colours.