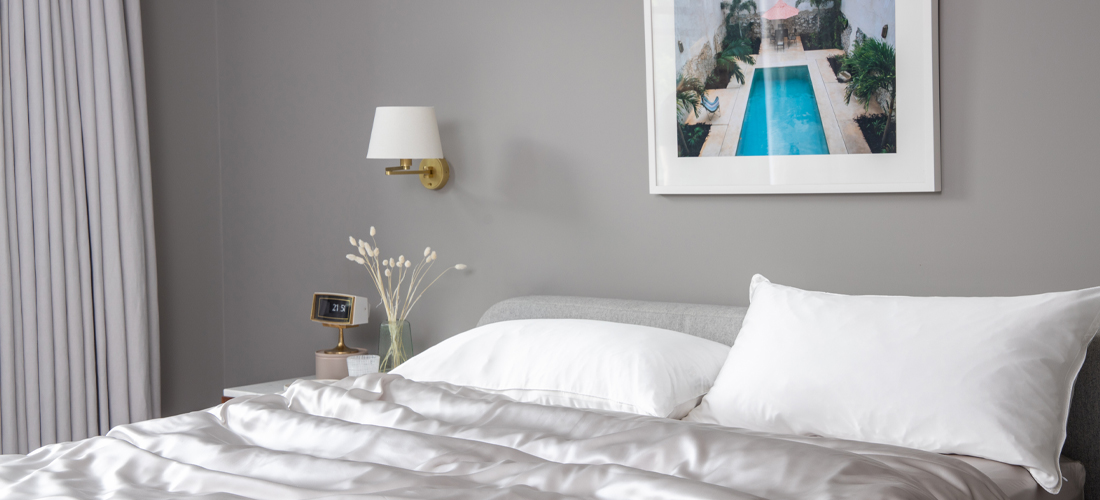 Choosing the right bed linen isn't just about finding something you like the look of at a price that seems good. The way your bed linen feels against your skin, how easy it is to care for and how it performs in terms of keeping you comfortable all night long are often forgotten.
Here are six things to consider when next choosing bed linen.
1. The Fibre

The fibre your bed linen is made from has an enormous impact on the way you sleep.
Cotton
Cotton is soft, light and help wick away moisture for a more restful night's sleep. Egyptian cotton is especially soft and effective at helping wick away moisture because of the way the fibres are made up of extra-long staple lengths.
Linen
Linen is soft, drapey and incredibly effective at helping you regulate your temperature as you sleep.
Silk
Silk is sensuously smooth and luxurious. Cooling to the touch, it's ideal for people who find themselves getting hot at night.
Viscose
Viscose is soft and silky. And because it's a natural fibre (it's made from wood or bamboo pulp!) it's breathable too.
Polyester blends
Polyester blends are less soft than bedding made from 100% natural fibres, but are desriable for their easycare nature.
2. The right weave
The right bed linen is about more than the fibre your fabric is made from. The weave counts for a lot too.
A sateen weave is silky to the touch.

A percale weave is crisp and cool.

Twill weave fabrics have a more pronounced drape.

Specialist weaves such as dobby, matelassé and seersucker add texture, pattern and can enhance a fabric's cooling abilities.
3. The thread count

It's easy to assume a high thread count is best. But that's not necessarily the case.
Lower thread counts (up to 300) are light and easy to care for. They're quick to dry and easier to iron. This makes them ideal for children's bedding and for homes with lots of beds to make up.
Medium thread counts (up to 600) are heavier and smoother. They feel more luxurious, but their extra weight means they take longer to dry and require a good steam iron to smooth out any wrinkles.
High thread counts (over 700) are yet denser and smoother than lower thread count fabrics. However, they need more attention when laundering.
4. The quality of the fibre
More important than thread count is the quality of the fibre with which your bed linen is made. For example, a 200 thread count bed linen made with Egyptian Cotton could be superior to a 500 thread count bed linen made with a polyester blend fabric.
Remember also that there are several fabrics where thread count is not relevant – linen yarns are too thick for meaningful thread counts and silk is too light.
5. How easy is the bed linen to care for
Most people agree that fresh sheets are one of life's pleasures. So it stands to reason that laundering your bed linen will have a big impact on how much you enjoy your bed. After all, if washday is a dreaded chore, you're more likely to put it off – and that's bad for your health as well as your sleep.
If you have limited space to dry your sheets, we'd recommend a lighter thread count cotton or a specially designed easycare bed linen range. These dry more quickly so you don't have to worry about finding somewhere to hang damp sheets so they can dry.

If ironing is the bane of your life, opt for bedding where the iron isn't needed. Light thread count cotton bedding or specialist easycare bed linen are your friends if you hate ironing. Hang your bedding carefully while drying and you can completely avoid ironing. Alternatively, choose bedding where a crumpled look is part of the appeal. Seersucker bed linen or French Linen bedding actually look better when slightly rumpled, and add a relaxed charm to your bedroom.

If you prefer a pristine look, a higher thread count Egyptian Cotton bed linen will give you the bedroom of your dreams. Iron your bedding whilst slightly damp using a steaming hot iron. The result? An immaculate finish that the best hotels would be proud of.
6. Fits your bed correctly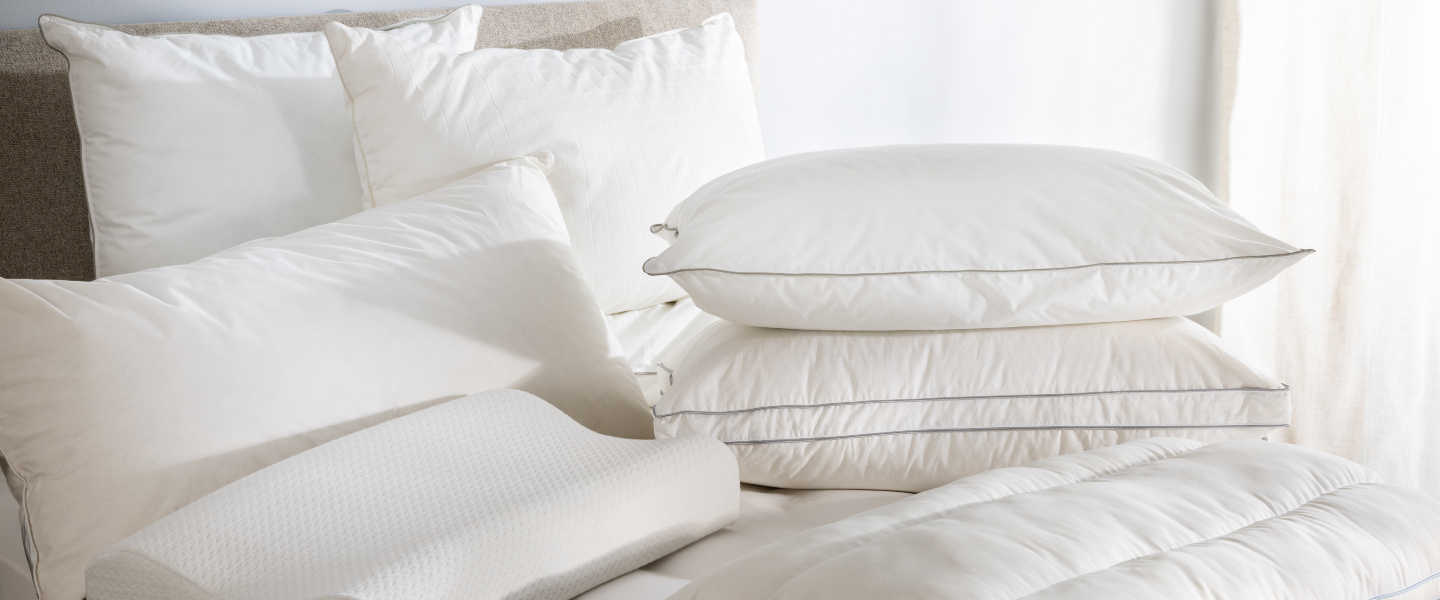 Same as your PJs, if your bed linen is the wrong size, your sleep will suffer. Too small, and you'll find your bed linen comes untucked as you're sleeping. Pillows get squeezed out of shape and duvets won't lie flat. Too large and you'll end up with excess fabric bunching up causing uncomfortable lumps and bumps in your bedding.
If you're not sure what size bed linen you need, measure up before buying. Remember, it's not only mattresses which come in different sizes. People often buy duvets a size larger than their mattress for extra comfort, so remember to take mattress (and pillow) size into account too.
Once you've got your bed linen neatly stored in your linen cupboard, make life easier on new sheet day by checking the bed linen matches your bedding. All Soak&Sleep bedlinen has a colour-coded label to make bed-making a breeze. The next step is to choose the right colour for your look and feel. Find out more about the best duvet cover colours for your bedroom according to psychology.