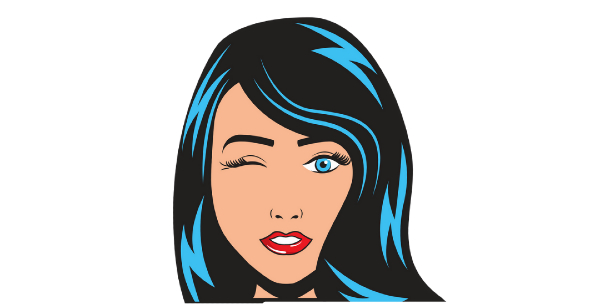 When life feels like it's moving at 100mph, keeping on top of a tidy home can be a daunting task. We chatted to Gemma Bray to find out her secrets to an organised, fresh-feeling home.
---
Gemma Bray is the Sunday Times bestselling author of The Organised Mum Method and The Organised Time Technique. Between her books and her honest and friendly Instagram account, Gemma has revolutionised how thousands of people structure their housework and their daily lives.
15 years ago, overwhelmed as a new mother, Gemma's anxiety manifested itself as over-cleaning and she soon found herself cleaning for hours each day.
Determined to stop cleaning from taking over her life she sat at her kitchen table and developed a housekeeping method that took only 30 minutes a day (with weekends off). She stuck her new way of cleaning on the fridge and freed herself from her never-ending to-do lists.
Her latest book, The Organised Mum Method Journal, is out now, and combines her techniques for managing both your housework and your time. Here she sits down with Soak & Sleep to answer a few questions about how she organises her bedroom...
How do you keep on top of washing your bedsheets?
On TeamTOMM we do something called #cleansheettuesday. Every Tuesday sheets are stripped and washed. Here are my top tips for making the job as painless as possible!
1 - Have a spare set of sheets for each bed, that way you can strip and change the sheets without having to wait for your bedding to dry. Remember the golden rule ... don't leave it too late to remake the bed or you will end up in that awful situation where you head up to bed and are faced with a naked bed.
2 - Try an extra spin for the win. If you don't have a tumble dryer or the weather isn't suitable for line drying then try putting your washing machine on for an additional spin cycle. It will get loads more water out and the bedding will be much quicker to dry.
What are your top tips on keeping your bedroom feeling fresh?
My top tip 100% has to be airing the bedroom daily (even in the winter). As soon as you get up pull your duvet back and open the windows. Go downstairs and have a coffee and enjoy it in peace whilst the bedroom is airing. If you can try and follow along with #cleansheettuesday every week and your bedding will stay as fresh as a daisy.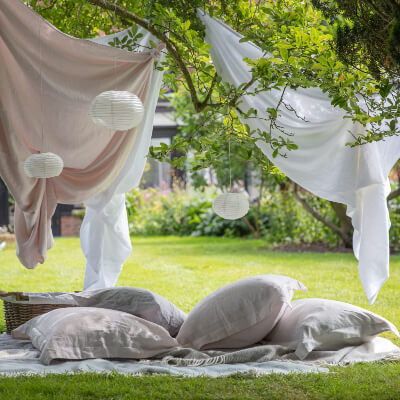 Do you have a bedtime routine?
I like to make sure that everything that I need for the morning is ready the night before, this helps me to fall asleep easier because I am not stressing about what I need to do in the morning. We have a saying on #TeamTOMM ... Be Your Future Friend. Which in essence means do something now that your future self will be thankful for. This helps to make sure that the mornings are as calm as possible.
Are you an early bird or a night owl?
It depends! In the Summer I am an early bird but the later Winter mornings see me staying in bed a little longer.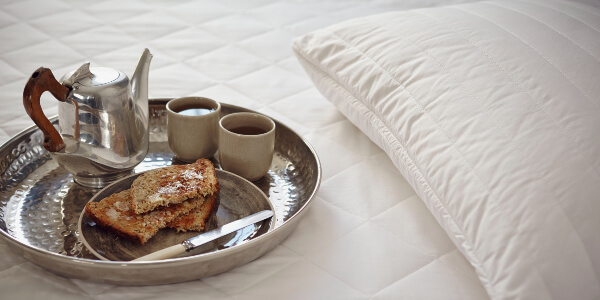 Do you have any tips on keeping on top of a tidy bedroom?
Have a one-touch policy ... if you pick it up tidy it away. This will help to prevent clutter from building up. If you do embark on a big declutter of your bedroom then remember to only keep what you can store. This is so important because it will help you to make sure that your room stays a calm space.
Order a copy of The Organised Mum Method Journal here, and follow Gemma for loads of ideas, accountability and more here.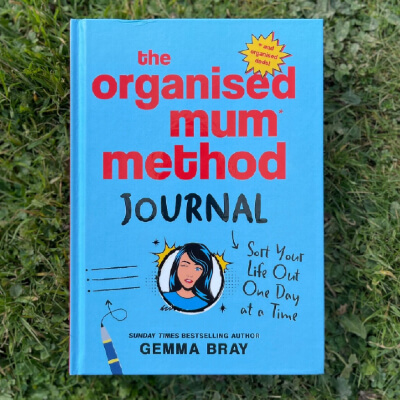 Visit our website to view our full range of products.